Welcome Presenters, Venues, Festivals and Media
If you're looking for more information about Birch Pereira & The Gin Joints we'd be happy to help you.
Please contact Ken Simms at 604.940.4888 or email: Ken@ThinkTankMusicNetwork.com
Their Story
To step into the soundscape of Birch Pereira & the Gin Joints is to have your fingers on a veritable radio dial. With deep sonic roots in virtually every style of mid-20th century American music - from americana to blues to jazz, soul and vintage rock 'n' roll - the versatile Seattle-based band offers a rangy dial's worth of songs for audiences who want to sock-hop in poodle skirts one minute, rock out to hot guitar licks the next and later hug their honeys under the stars as a car stereo plays into the night.
Birch Pereira & the Gin Joints are a popular Northwest band who perform extensively on the West Coasts of the US and Canada with recurring gigs in New York City, New Orleans and Los Angeles as well. In 2016 their first album, Dream Man, won Earshot Jazz Society's "Northwest Jazz Recording of the Year" and in 2017 & 2018 Birch was nominated as "Vocalist of the Year". Their second album "Western Soul," which features western-tinged jazz and soul originals, was released in March 2018 and received enthusiastic reviews from No Depression, PopMatters, JazzIs and steady airplay on a diverse array of stations in the Northwest and beyond, including KEXP, KNKX KBCS, WVPR, KBOO and many others.
Featuring front man Birch Pereira's "old soul" tenor voice and his skilled bass playing, the Gin Joints offer captivating arrangements of well-crafted originals and well-chosen covers. The band features skilled and versatile musicians who share the same love of the American song traditions and the desire to offer fresh interpretations. Whether as a trio or with the addition of a pulsating horn section, the band will take you on a sonic tour of great music. Tune in, fasten your seatbelts and prepare to be transported.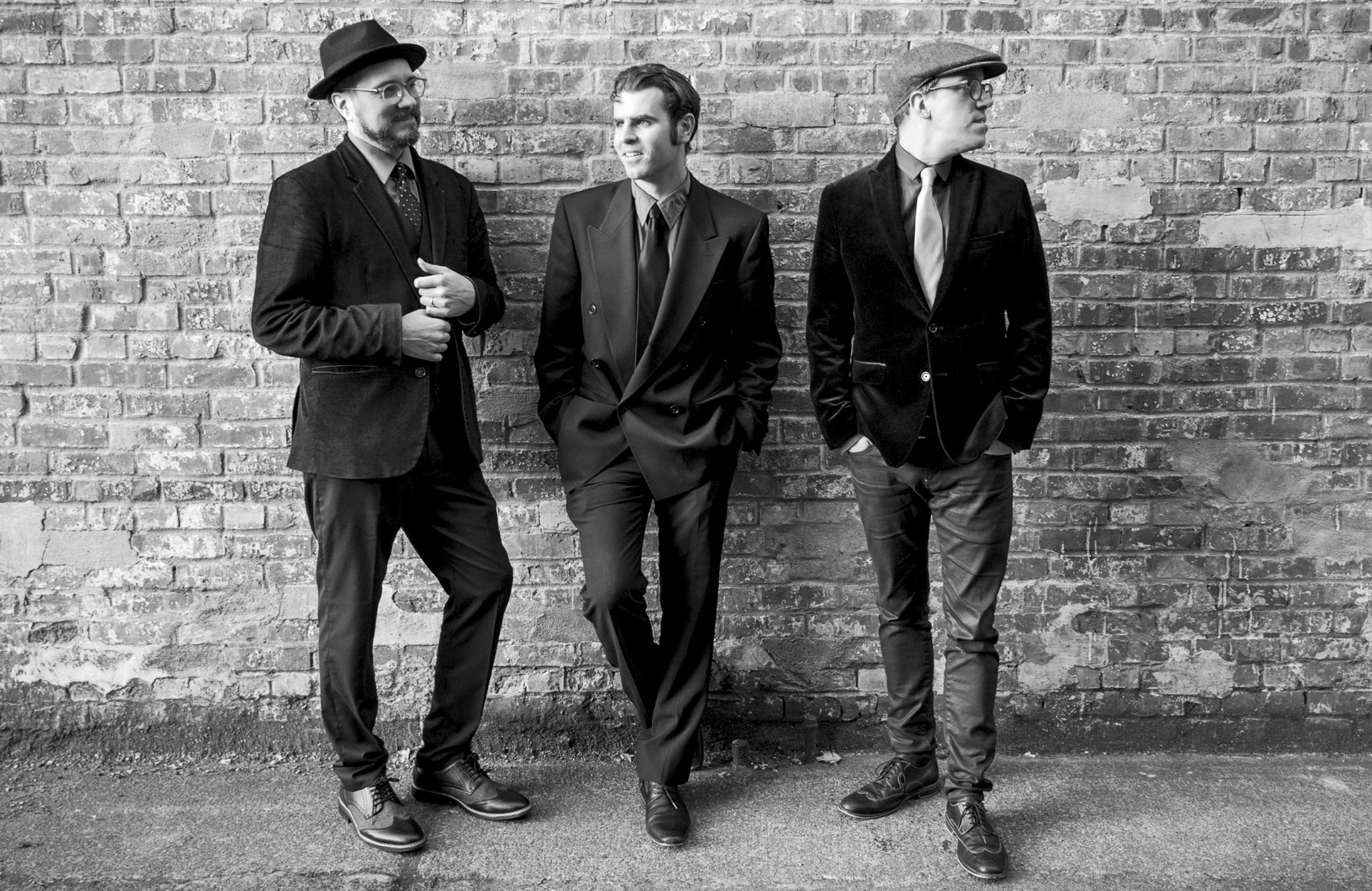 PHOTO GALLERY
Right click and "save as" for low resolution versions best for online usage. Click the button below to download high resolution versions for print purposes. Need more? Use the download buttons below or contact us!
BOOKING INFORMATION
Ken Simms
ThinkTank Music Network
5487 50 Ave, Delta, BC V4K2A1
604.940.4888
Big on Outreach
As Birch developed his music performing career in Seattle he also dug deeply into teaching private students (bass, piano, ukulele, guitar, songwriting, music theory) and teaching group classes and workshops (from Dusty Strings Music Store and Westside Music Academy to Billings Middle School).
Elementary School: One of the most accessible and fun instruments is the ukulele. They are also highly affordable. Birch has considerable experience with playing and teaching multiple ukulele sizes from soprano to baritone in private and group settings. He can offer workshops for elementary teachers to learn the ukulele for use in the classroom. By accompanying themselves on the ukulele as they lead their class in song, they can more effectively have music be a part of teaching a wide range of topics. If a school has an ongoing ukulele class or is interested in starting one, Birch would love to help!
Middle/High School: Birch loves teaching middle school and high school aged students about the history of American Roots music and he has designed a masterclass around teaching them to play and arrange jazz, Americana and blues merging both the traditional and modern approaches. Within this context, there is the opportunity to talk about the business of running a band, touring and other realities a musician faces when making a career out of their art.
College: While the Gin Joints tour we can stop by colleges and university music programs to teach masterclasses covering topics like songwriting and music publishing, music theory, improvisation approaches from jazz to blues to roots music, and the ins and outs of the music business.
Album Reviews

"I love this album. I love the sound of it. I love the feel of it. I love the idea of it."
- Frank Gutch Jr, No Depression
"A group pulsing with rockabilly, the exploratory sensibilities of jazz, and tender lyricism of country-folk, Birch Pereira and the Gin Joints offer a little something every listener. Pereira thrives in the space between styles, mixing and blending the country, folk, and rock 'n' roll music he was raised on with the jazz music he studied at University of Washington as a young adult." - Alexa Peters - The Seattle Times
Independent Music Award Nominee 2019 for "St. James Infirmary"
Vocalist of the Year Nominee 2018 & 2017 Earshot Jazz
Northwest Recording of the Year 2016 for "Dream Man," Earshot Jazz